Index
This page contains runes with verbs from the region of Varmland. Click a link in the Proto-Norse text to conjugate the verb
The text is represented in the following ways:
Rune
Transliterated rune
Normalized text; click a link in Proto-Norse to conjugate the verb.
Translation in English
---
Värmland
Ölme hd - Varnums sn (Kristinehamns landsförsamling) - Järsberg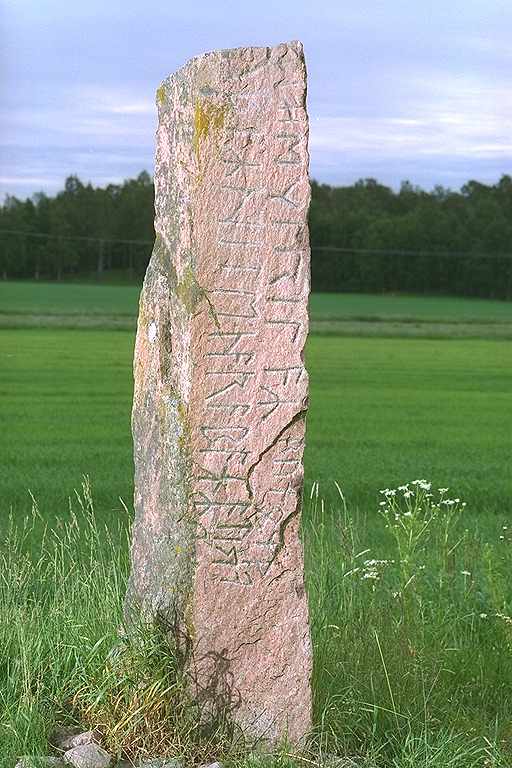 ...ᚢᛒᚫᛉ ᚺᛁᛏᛖ ÷ ᚺ=ᚫᚱᚫᛒᚫᚾᚫ=ᛉ
ᚺ=ᚫᛁᛏ...
ᛖᚲ ᛖ=ᚱᛁᛚᚫᛉ ᚱᚢᚾᛟᛉ ᚹᚫᚱᛁᛏᚢ

...ubaz hite ÷ h=arabana=z
h=ait...
ek e=rilaz runoz waritu

"[Le]ubaz(?) haite. "Hrabnaz hait[e]. Ek, erilaz, runoz writu.

Leubaz am I called. Hrafn am I called. I, the eril, write the runes.